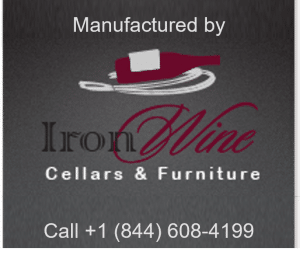 When it comes to wine display systems, IronWine Cellars is one of the leading wine cellar designers and suppliers in the industry today. They've produced remarkable wine cellar racks, including trendy cable wine racks popular in a lot of modern and contemporary wine cellars. IronWine Cellars' cable wine racks can be applied in both residential and commercial wine cellars and they can help turn more profit through their sophisticated and sleek aesthetic. In this article, you'll learn more about IronWine Cellars' cable wine racking system, including the different parts that make it up and how we install them inside a wine cellar.
The IronWine Cellars Cable Racking Difference
Cable wine racks are next-level innovations in the wine cellar industry because of their design and functionality. They welcome better air distribution due to the slender nature of the cables, cooling the entire rounded surface of the wine bottles completely. You won't have to worry about your wine spoiling because they're exposed to the right temperature in the right way.
If you want to learn more about IronWine Cellars' awesome cable racking, bookmark this page as we are adding more details SOON!
You can also contact IronWine Cellars' directly at +1 (844) 608 – 4199 to order the cable racks today or get in touch with us at Custom Wine Cellars Miami, Florida by dialling +1 (954) 607 – 2092.